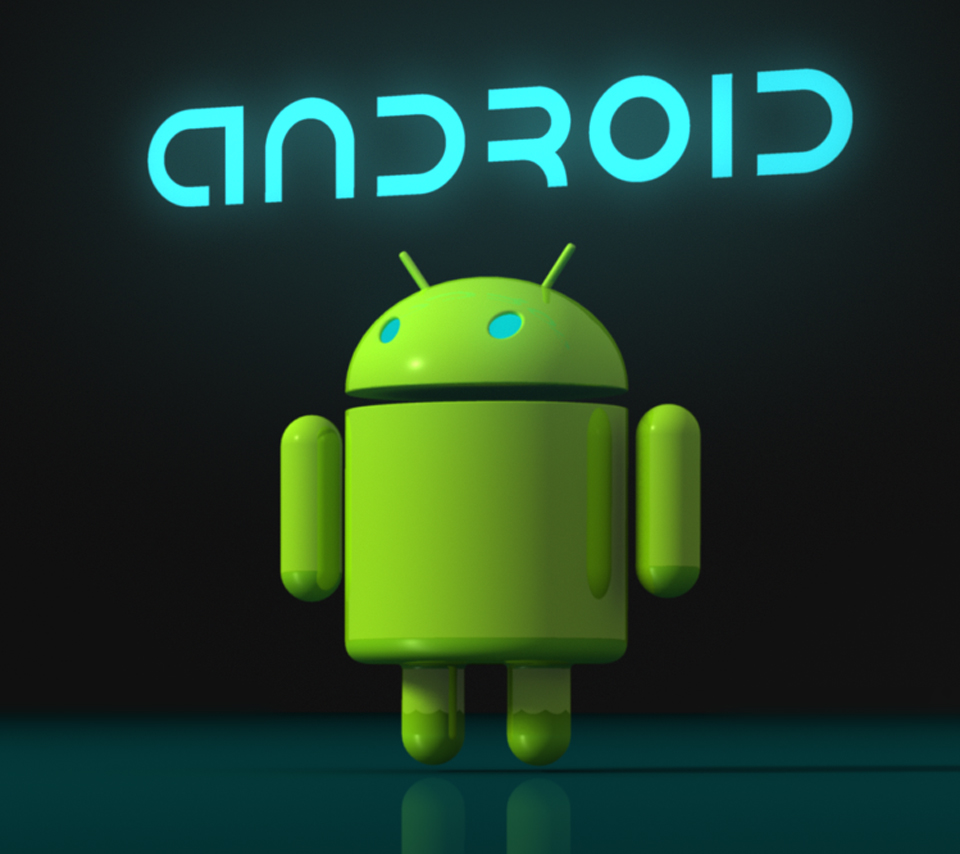 Why is Android slowing down?
The main reasons for this behavior of the operating system are considered excessive load on RAM and processor . It is caused by numerous calls from installed system and user applications running in the background. Too large cache sizes, cluttering the drive with unnecessary user or residual files of remote applications, as well as the effects of viruses can also affect.
Performance Options
Among the techniques that allow you to restore performance, the most effective:
disabling unused services and processes
flushing the system cache and application cache
manual removal of unnecessary files and applications
the use of optimizers and boosters; virus removal; uninstall custom firmware
reset to factory settings.
All these methods must be applied not one at a time, but in combination.
In this situation, you should immediately pay attention to the moment that some Android applications included in the standard system package can not be deleted without special tools. Therefore, even with a full reset, they will still work. We will dwell on this separately.
Disabling unused services and processes
First of all, you need to pay attention to the services and processes that are activated by default in the system. Very frequent use of Bluetooth and Wi-Fi wireless modules. Some users generally do not sometimes disable these modules, believing that this will not affect system performance. The fact is that they give a load not only to system resources, but also drain the battery quite strongly, which, in turn, affects the performance of both the system and the launched third-party applications.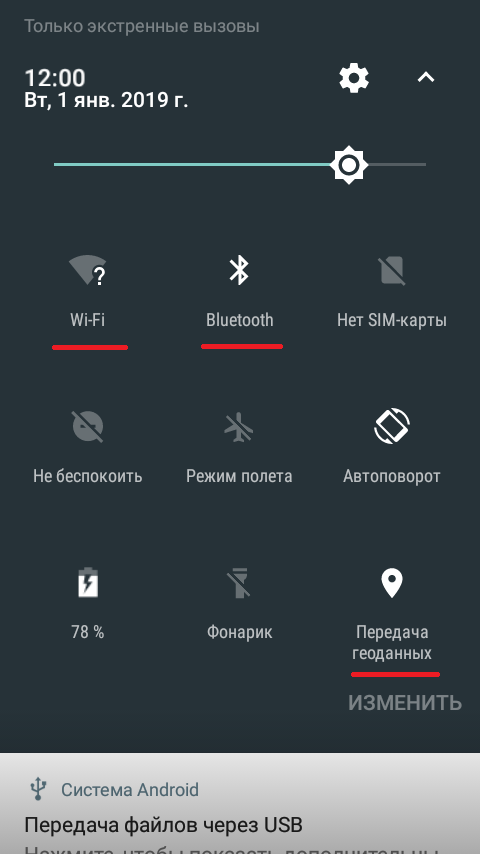 Another reason is the constant increase in cache (both system and application cache). Cache - a special area on the disk or in the operating memory of the device, intended for temporary storage of information and for frequently used data and commands. You can delete the cache associated with system and user applications from the application section in the settings menu with the selection of each individual application. It is impossible to do this simultaneously for all programs. But, if the system does not provide for the installation of some kind of optimizer, you can limit yourself to this.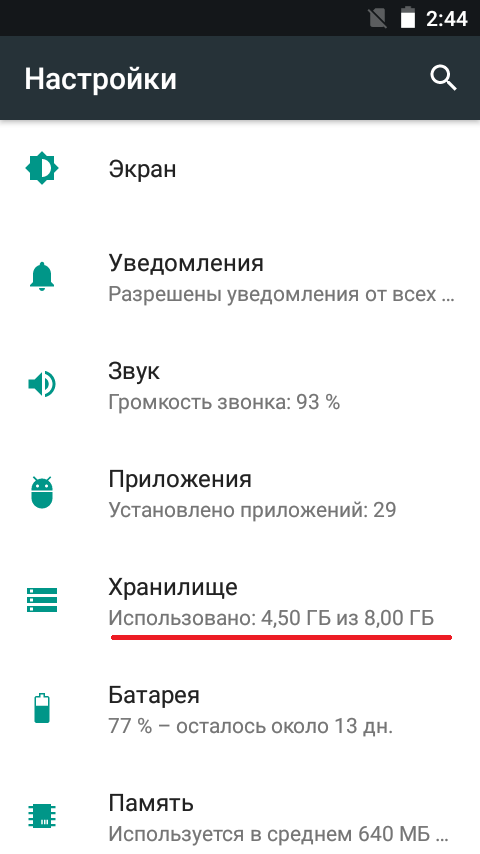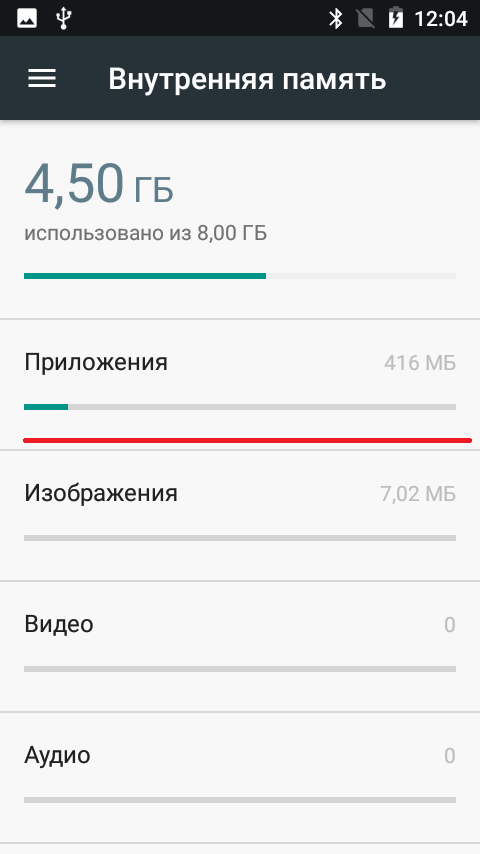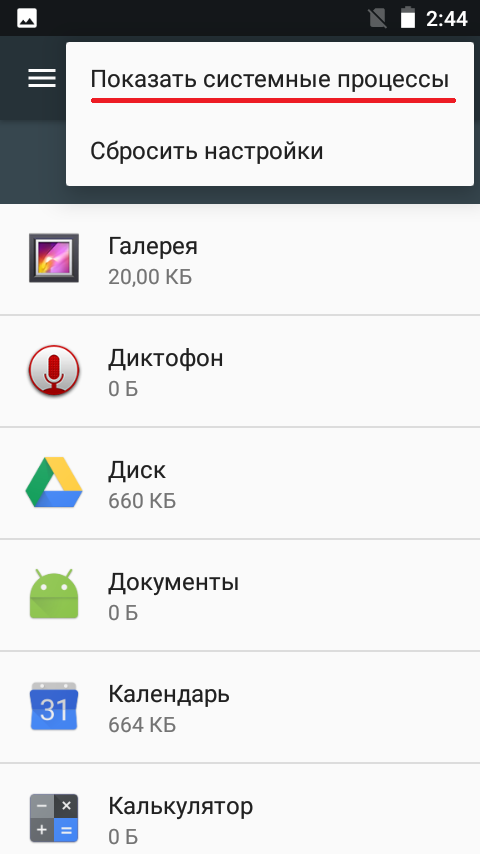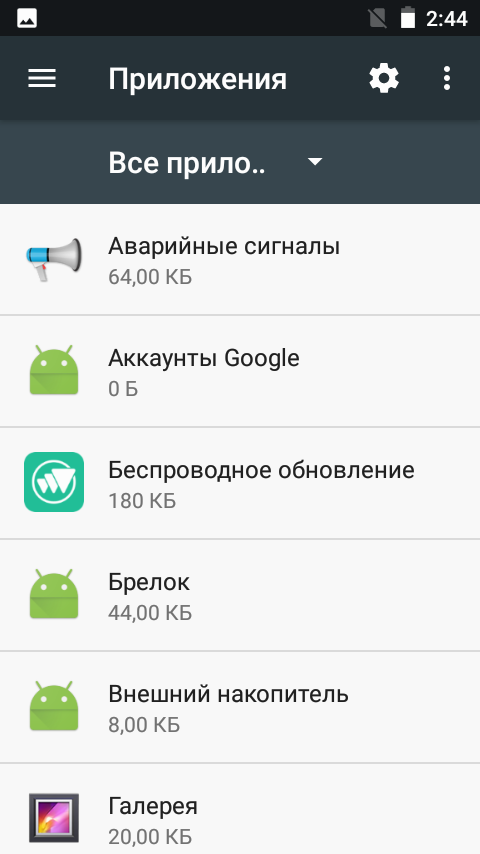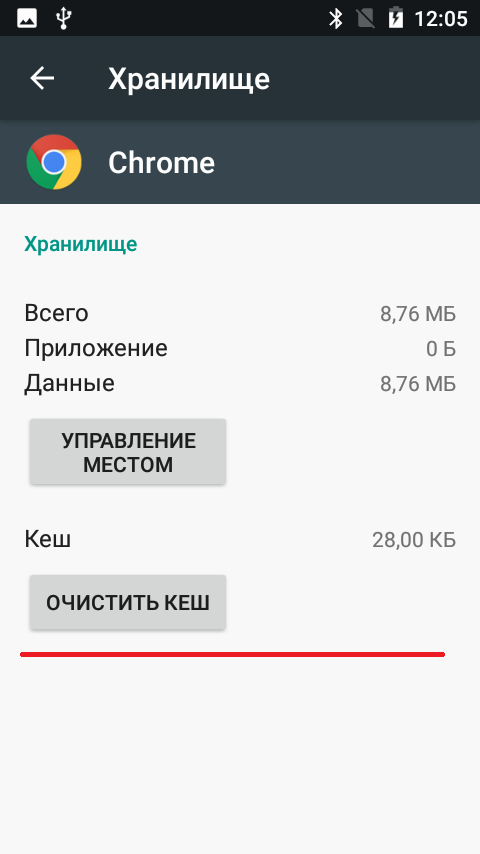 Application Tips
Sometimes, user-installed applications for Android can also lead to braking systems. Many of them very often start in the background with the system. There is a constant load of RAM and processor, and sometimes to such an extent that there simply are no resources left for system processes. There are two ways to fix this situation: either delete everything that is unnecessary or unused on your own, or use special programs for optimization.
Overfilling an internal drive can also cause situations when the phone is slow. It is best to delete files and folders using the file manager, since similar actions using regular tools will take too much time. Do not install too many programs. It is better to limit yourself only to what is really needed. And you can deal with changing the interface only if there are sufficiently large amounts of RAM (at least at the level of 3-6 GB). Each file manager has its own interface, but they work, as a rule, the same way. Select the desired file, hold your finger on it, carry out the desired action.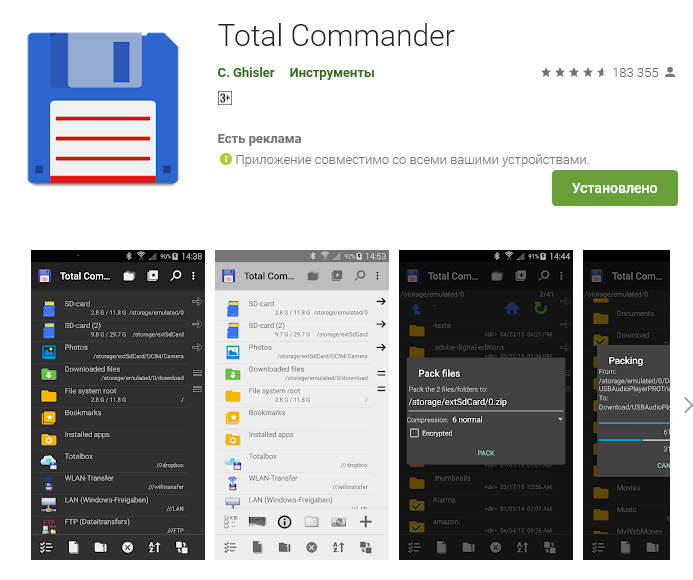 How to clean the phone using optimizers?
The most acceptable for any user will be the use of special optimizer applications developed according to the type used for, for example, Windows-based systems. Today they can be found in large numbers on the Play Market.
Among the most famous and most popular applications, the following can be highlighted:
CCleaner;
Clean Master;
360 Security;
Assistant Pro;
Smart Booster;
DU Speed Booster;
AVG TuneUp;
Smart Booster;
Easy Uninstaller;
SCleaner;
All-in-one-Toolbox;
Root Booster, etc.
After using these programs, we recommend that you remove them and install them only when necessary. These programs by themselves load the device, which leads to a fast discharge and a decrease in speed.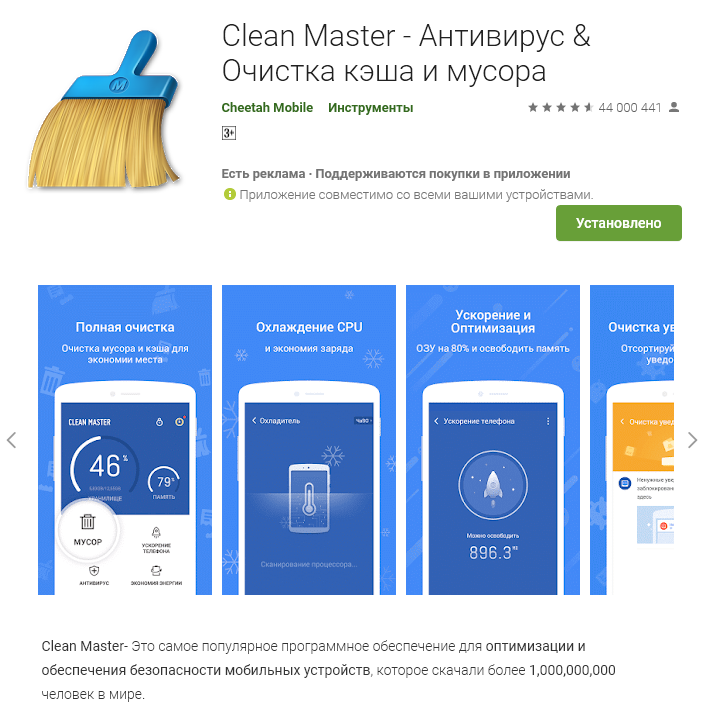 We also recommend that you enable application updates only through the Wi-Fi network. Many applications must be updated in the background to constantly update information, or perform other actions, such as downloading files, photos, videos. Thus, turning off background data can make your Android device faster.

This is because applications are not allowed to connect to the Internet and use system resources.

In addition, if you want to prevent Google from syncing your device, you can turn off auto-syncing on your Android device. And turn off automatic updates on Google Play by selecting Settings > Auto update apps > Choose auto-update apps via WiFi only .
If your device has a fingerprint scanner, try to use it to unlock it. This will reduce the load on the system and allow the device to work faster.
Removing custom shells (launcher's)
Many users install various shells on their phones that are not provided by the manufacturer in order to personalize the phone. We do not recommend doing this on devices with at least less than 3GB of RAM. These programs are very demanding on the system and significantly affect the discharge of the device, as well as its speed. You can also remove them from the "Storage" section.
Disabling Google Search
Disabling Google's search features on your phone may also help. This will not affect the search plugin in installed browsers.
We go in Settings — Applications
We are looking for an application with the name «Google» and click on it. Here we stop it, turn it off, additionally erase the data and clear the cache.
Before checking, we recommend that you restart the phone.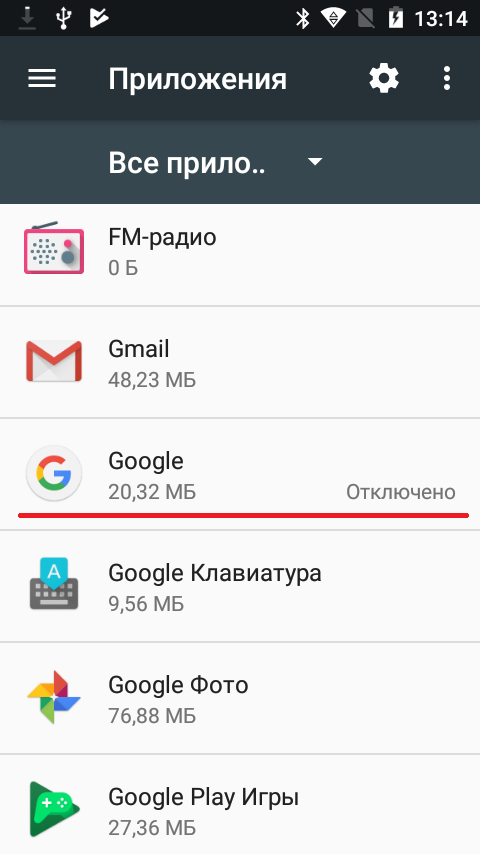 Transferring programs to a memory card and freeing up space
If the phone slows down due to lack of free space, you can transfer the necessary applications to the memory card. How to do this is indicated in our other articles:
Hard Reset
As a last resort, you can hard reset the factory settings. How to do this is indicated in our article: How to make a hard reset?   Do not forget to backup your data!